There's nothing better than curling up in bed with an endless supply of hot chicken soup and movies that warm the soul when you're sick and feel like death. If you're currently under the weather and stuck in bed, get your chicken soup ready and gather all of our best movies to watch for sick days. These lighthearted classics will have you feeling better in a jiffy.
Mrs. Doubtfire
No matter how sick you're feeling, this movie will have you in fits of laughter – even if you know every line from start to finish. From Robin Williams' brilliant performance, the humor, and the drama, dealing with the topic of pain from separation and divorce, this beloved family classic will definitely bring a smile to your face and may even cause a few sad tears to slip.
The Parent Trap
Lindsay Lohan's big film debut, The Parent Trap, is guaranteed to cheer you up when you're on bed rest with the sniffles. This insanely quotable and fun film was probably watched on repeat in the VCR when you were younger, like me, so it will definitely be comforting and familiar. Something we all need when we're not feeling our best.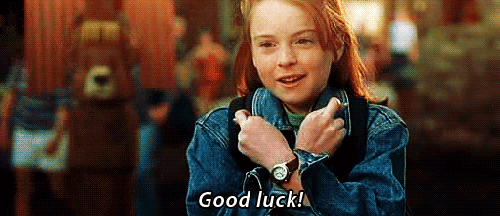 Big Daddy
Big Daddy features a young Adam Sandler and Cole and Dylan Sprouse (in the twins' film debut). You will find yourself in uncontrollable fits of laughter and, without a doubt, shedding some tears in this drama/comedy.
13 Going on 30
This is the ideal chick flick to watch if you've ever dreamed of running a magazine in New York while holding the value of being kind and true to yourself on your rise to the top. Jennifer Garner plays her role perfectly and fair warning, you will fall in love with Mark Ruffalo. Hey, you've been warned.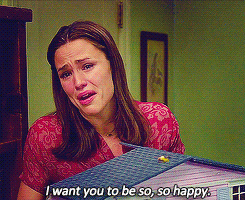 She's the Man
You've probably memorized the entirety of this script because A) You've watched it over and over again because Amanda Bynes is absolutely hilarious. B) You've watched it over and over again because Channing Tatum is unbelievably hot. C) All of the above. The correct answer is C people! The best thing about watching this movie when you're sick is, because you know it back to front, it doesn't matter if you pass out (which happens a lot when you're bed-ridden), because when you finally regain consciousness, you know exactly what's going on. This movie will be the perfect pick-me-up when you're feeling sick and crappy.
My Girl
If you're sick and feeling emotional, get your tissues ready because this film will have you blubbering like a baby! My Girl is the kind of 90's movie that provokes immense nostalgia (thank you, Macaulay Culkin). If you don't ship Vada and Thomas J. for life, please leave.
I hope you find this list of best movies for sick days comforting, heart-warming and that they make you feel a whole lot better. If your chicken soup isn't cutting it, these movies sure as hell will.